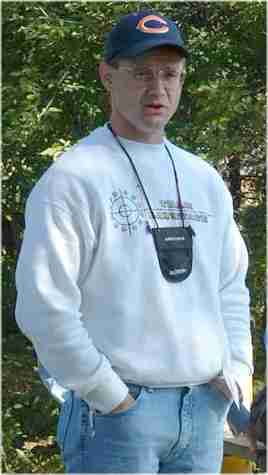 What About Brad
---

click the ad to visit this advertiser, View All Advertisers On This Page

---
Personal Data
| | |
| --- | --- |
| Name: | Bradley Ray Troyer |
| Nickname: | Bink |
| Birthdate: | October 1963 |
| Home Town: | Goshen Indiana |
| Residence: | Huntsville, Alabama |
| Home Club: | Tennessee Valley Airgunners |
| Religion: | Christianity |
| Marital Status: | Remarried |
| Children: | 3 |
| Favorite Airguns: | Beeman HW97, Air Arms ProSport, Air Arms TX200 |
Hobbies, Activities, Interests
Spending time with my Wife and son

Airgunning & shooting in general

Air Rifle Field Target shooting

Softball, Basketball, and other sports

Wood and metal working

Home Improvement

---
I grew up in Goshen Indiana. Goshen is a small town in northern Indiana about 40 miles east of South Bend. It is a beautiful area but I don't miss the winters! After high school I attended Purdue University where I earned a BSET degree and then moved to Florida to start my working career with Harris Corp. There I married, had a wonderful son and then divorced. In the midst of my divorce this I earned a Masters degree at Florida Tech in Computer Science. After that I rediscoverd my love of shooting and my faith in a loving God and my savior, Jesus. In the spring of 2000 I moved to Huntsville Alabama to be with my son. I am currently working in a unmanned robotic vehicles group as a government systems and software engineer.
I have been shooting nearly all my life. My first gun was a Daisy Buffalo Bill model 94 BB gun. My dad bought me this gun when I was 9. My second gun was a Sheridan Blue Streak (I still have this gun today and it is still very accurate). I started down the road of adult precision airguns in the late Eighties when I shot my dad's Fienwerkbau 124.
After shooting the FWB 124 I decided to purchase an adult airgun. My first adult airgun was a Gamo Expomatic 2000. It was an accurate, fun gun. Then in 1994 I wanted to by my own FWB124 but was talked into a new Beeman HW97 by Bob Koschler. I have been addicted to adult precision airguns ever since. Shortly after buying my 97, I was invited by Rodney Boyce to shoot the Florida State Field Target championship. I took third in that match. I still remember the first target I hit was a 1 1/2" Blue Bird that was in a tree at 24 yards. It fell and I was hooked! I have been shooting Field Target ever since. I have participated in many competitions since then and hosted a few too including three nationals, 7 state and a bunch of reginal and local matches. I really enjoy shooting field target, it is a great sport. I have come to enjoy planning and setting up field target matches at my own club. It is challenging to plan a good course and I like to be out in the woods.
In late 1995, I was able to purchase an internet capable computer for my home. I started surfing the net and couldn't find any pages with airgun information. Being a software engineer, I decided to start my own airgun page. I decided from the outset that it the page would be used for educating the shooting public about airguns. Since that time, the page and readership has grown tremendously. In the spring of 1997 I had to change my personal account to a commercial account due to the popularity of the page. I plan to keep maintaining and upgrading the page until it is no longer needed.
Outside of airgunning, my life is pretty busy. I spend time with my wife and our children. I also enjoy working around the house and playing softball, basketball and ping pong whenever I get the chance. In addition to airgunning, I enjoy shooting high power rifle and the shotgun sports too. All in all, I really enjoy shooting in general.
---
After my divorce, I rediscovered a loving God and the grace that he offers to us through his son, Jesus. I have lived both in the world and in the spirit of Christ Jesus and I can tell you that living in the spirit of Jesus is by far better. I have peace, joy and contentment now that I never had before. It is about a relationship, not with a church or with people, but with a loving creator God. Church is where we gather together to worship God and fellowship with other believers, however it is a hospital full of spiritually sick people. Don't trust in them, rather put your trust in a loving God. If you have any questions or interest in learning about a relationship with God and the saving grace he offers through his son Jesus, please email me.
---
Assorted Pictures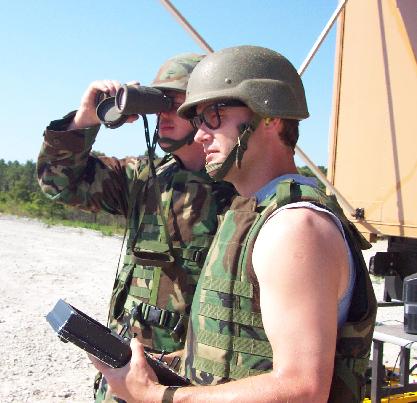 Me in with flak-jacket and helmet at Camp Lejeune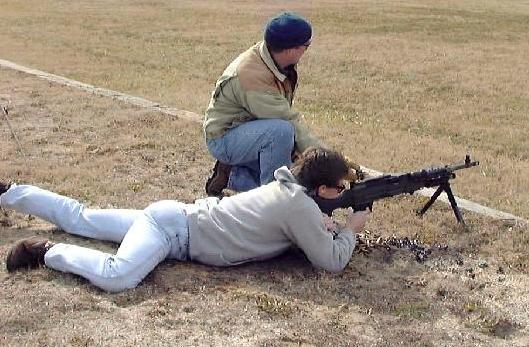 Shooting a M240 machine gun for work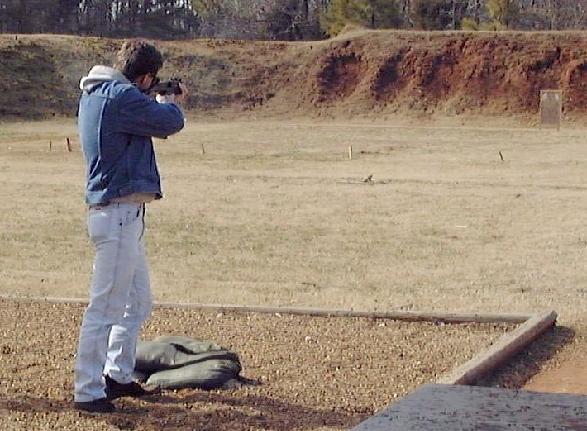 Shooting an UZI sub-machine gun for work, man I have a tough job!
---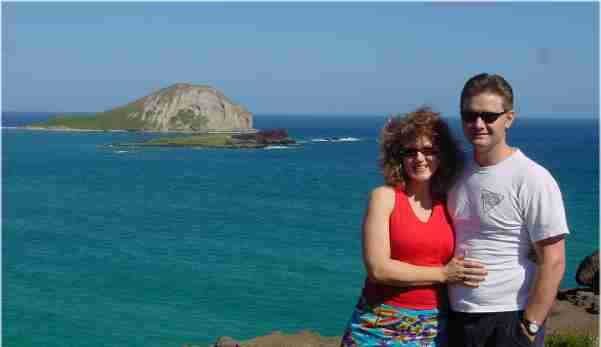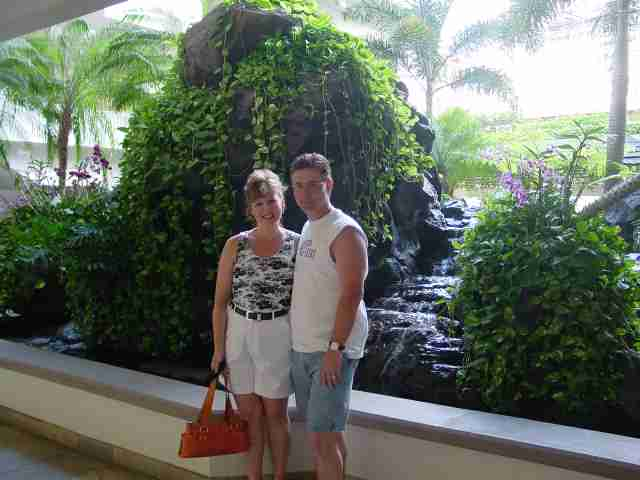 Me and the wife in Hawaii, again for work, again, tough job!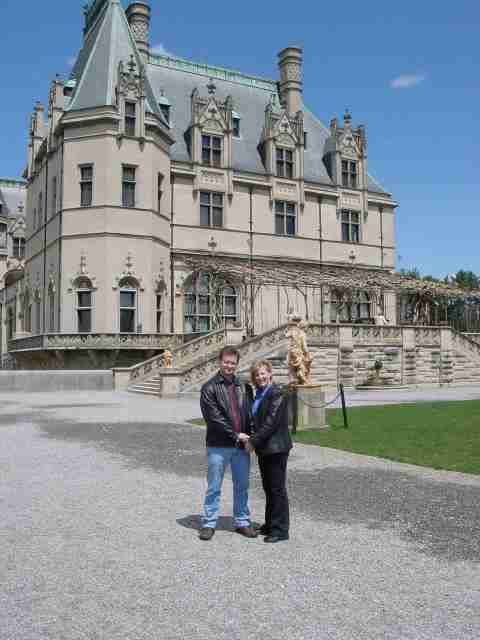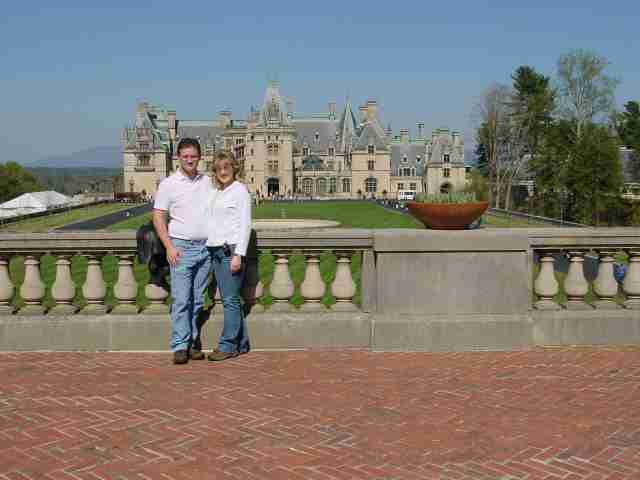 A few pics of us at our house.
Back to American Airgun Home
Top of Page
---


click the ad to visit this advertiser, View All Advertisers On This Page

---
© Copyright 2006 by Brad Troyer & American Airguns
---